SOFTWARE DOWNLOADS
HELP
GUIDES

SUPPORT &
FAQS
Welcome to ePad Support. Download software solutions for use with your ePadLink signature pad, or find support and help guides.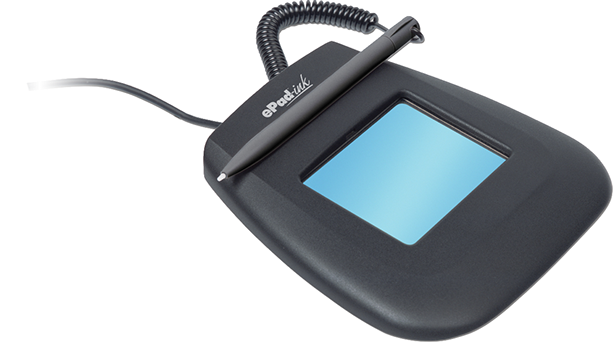 ePadLink Software
& Support Site
Software for ePadLink Signature Pads
ePadLink offers several software packages to meet a wide variety of user requirements:
Installs drivers that enable your PC to communicate with the ePadLink signature pad. All PCs that have a signature pad attached require a driver.
A set of plug-ins that enable signature capture in desktop applications: Microsoft Word and Excel, and Adobe Acrobat.
A Windows desktop application that enables you to sign PDF documents using an attached ePad electronic signature pad.
Allows you to add, pre-place, sign, view, and validate signatures in PDFs using Acrobat on Macs.
Capture handwritten signatures on ePadLink signature pads for web applications running the Chrome or Firefox browsers (supports remote usage).
Server-based software that allows developers and enterprise IT departments to incorporate electronic signatures into existing document-processing work flows.